Storing Your Life in Wandsworth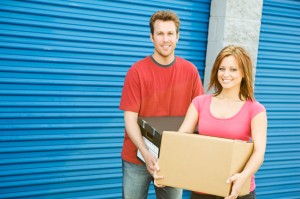 You may have your whole move organized and you're ready to go but sometimes things take a unexpected twist. What if you were all set but an unforeseen occurance meant that you had to delay your move? Or maybe you decide to postpone your move yourself, or you want to ease into it? What if your new home or office is smaller than your previous one or you just want to reduce the clutter? All of these things can mean stress as you pack up all your belongings and they're ready to go but you aren't, luckily, WandsworthRemovals.co.uk has you covered as we offer excellent storage facilities that can suite your move.

Our storage and removal service is intended to help decrease the hassle you face from your move. Once they have been packaged and contained (a task we'd be happy to help you with), we can take any and all items and place them in a secure facility in Wandsworth. We can take your things and stow them ourselves meaning all you have to do is let us know what you want store.

We work to give you individual support, providing the facilities that meets your needs. We offer compartments of varied sizes to fit items no matter what the size, as well as making sure that each container has the proper protection against weather, humidity and other such problems ensuring that they are safe from damage. We can store your things for as long as you need , if it's a few days or several months we have you covered. It's important that you give us as much detail as possible on what you want to we can happily meet your specific needs.

Price should not be a worry when considering storage. Our comapny has amenities reserved especially for people who are moving and a such we do not augment rental costs and will price to suite you, unlike other storage units or warehouses who will not take your move into account and simply charge you as any customer.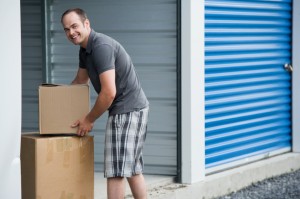 At our company the safety of your possessions is our number one priority. We will cover up all your belongings in a protective wrapping but not before and inventory is taken so that we know absolutely everything that we are safeguarding for you. Your items will be stacked safely in the container so that there is no worry of them falling or being arranged so that fragile goods are susceptible to damage. There will be extensive security measures taken to protect the container, and in turn your belongings, are safe from thieves or vandals.

Our services are specifically aimed at someone about to, in the process of, or has just completed a move and so you know that we're tailored to help you. You can access your things any day of the week so you can get to your items as soon as you need them but we also offer to transport any of your things directly to you and help to unpack them and help move or reassemble them if necessary. Whatever you want to store we'll accommodate you and give you the best deal possible.

If you just need to keep your goods secure for a few days until you start or finish your move, if you are preparing weeks or even months in advance, if you want to gradually refurbish your home or office, if you don't have all the room you previously had then WandsworthRemovals.co.uk is here to keep your prized possessions safe until you need them.