Office Removals in Wandsworth
Moving your business to a different office can mean many things for your organisation; a re-branding, a different location that brings new business, a chance to work with different businesses and more that can help your venture to thrive. However, before all of this you have to undertake the actual move, which can seem like a nightmare. Large amounts of supplies and furniture have to be packed and transported and it is essential that this is done swiftly to ensure that you can resume work as soon as possible.

Why choose an Office Removal Company such as WandsworthRemovals.co.uk?

Our company will help you to do this. With our experience and skilled staff we can make your office move fast and stress free. Our objective is to help businesses to relocate their offices by offering a wide variety of personally tailored services that provide all the key help you need for your move. We can help at any stage of the move, whether it's the early planning or the final transportation of your belongings.

Planning and Organising Your Wandsworth Office Move

One of the most difficult parts of any move is the initial planning and sorting of your goods. You need to know what items and furniture are being moved and how to pack and sort them, as well as containers and boxes for you to use. Our company can take care of all of this. Our experienced experts can give you all the advice you could ever need on how to go about your move and the best ways to organise your items. We will also provide you with containers that are perfectly suited for your needs, and our experts will make sure your items are properly packed to prevent them being damaged and making them safe to lift and move.

Removal Teams in Wandsworth

Once all your belongings are packed, they're ready to be moved to your new property. Our staff are friendly, cooperative and patient, ensuring that your items are delivered safely and on time. They employ the best vehicles that are suited for moving your goods; whether big, small or fragile we ensure that they will be in perfect condition on arrival. We also can take care of any large furniture, as we know proper methods of disassembling and then reassembling them, how to move them and how to transport them, without damaging them or your new property.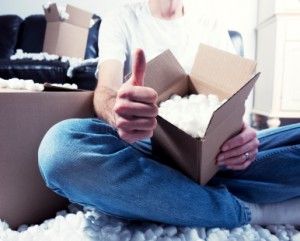 Storage Facilities

Sometimes you may not be able to move right away, or you may only want to do it gradually. This is where our storage facilities come in. Using this service can take the pressure off your move by allowing your business to go at its own pace or to cover any problems that may come from delays. We can store your items in our secure and protected areas, that you will have access to at any time. Our containers are fitted to protect your belongings from the weather or other environmental problems.

Keep in Touch

We are here to help you at any time. Contact us through phone or email and we shall help you with all your problems concerning your move. Also call us before your move and we can provide a free quote to ensure you get the best deal possible. We are here to help your office move in Wandsworth to go smoothly and successfully, so do not hesitate to get in touch to see how we can help your business to prosper in a new location. Come to WandsworthRemovals.co.uk for a better move.