From Wandsworth and Beyond: International Removals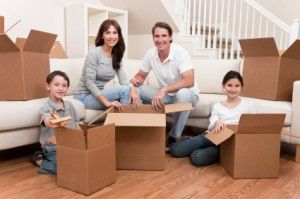 A move can be a complicated progress, even if you're just going across the street but if you're leaving Wandsworth and moving abroad then things get a lot more difficult. Your dream of creating a new life for yourself in a new country starts to seem further and further away when you consider all of the work and expense that can accumulate. All of this could be enough to put you off the idea completely but WandsworthRemovals.co.uk is ready to help you make your dreams come true.

The amount of organisation you face can be staggering. Finding your foreign home can be difficult as well as expensive, you have to make sure everything is up to scratch and that our new home is everything you expect it to be. It's wise to visit the area several time to check everything. Don't forget to talk with the locals to get a feel for the area and leave nothing to chance. Then you need to start considering all the paperwork you need to fill out, you need to contemplate local laws and citizenship, register with the local authorities, and make sure that all of your belongings are checked for insurance, customs and to check if they're restricted. While this is more straight forward if moving to a EU country, if you or your belongings pass through non-EU countries it can make life a whole lot more difficult.

Our company is here to help you. We are experienced in helping people move abroad and we can help you with every facet of the move ensure that that everything goes smoothly. First and foremost we can handle all of the paperwork and insurance. This can be one of the more complicated aspects but having existing knowledge and familiarity with the clerical work means we can do it with ease meaning less work for you so that you can concentrate on the move itself.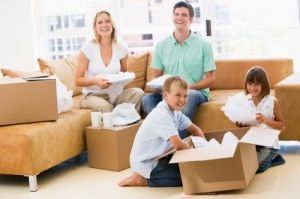 However, our company doesn't leave you stranded when it comes to the move as we will assist you with all your transport needs. We will help you safely pack all your belongings, providing you with necessary containers and packaging, tips on how to do it and will help disassemble your furniture for easy transportation. We can do it by air or land and can guarantee that your goods will be as you left them. That's not all, we'll also ship over your vehicles whether a car a motorbike or whatever, we'll have your wheels ready waiting for you at your new home. If you aren't moving their straight away we can easily put your items in storage until you need them.

Once your arrive in the country of your new home you can rest easy knowing that we'll be there to pick you up. Whether you flew or sailed in we'll take you right to the doorstep of your new house, meaning that there's nothing to worry about once you arrive. While in the country, we'll communicate with customs agencies and shipping companies to guarantee that nothing is left to chance and everything is taken care of. Our staff will be people familiar with everything there is to know and will be able to communicate in the local language, meaning that nothing will be overlooked or misunderstood.

When you arrive at your home you would expect the hassle of unpacking and organising all of your possessions but at WandsworthRemovals.co.uk we can sort your belongings for you so that your house and new life is ready for you as soon as you walk through the doors.