Home Removals in Wandsworth

Moving to a new home can be an exciting occasion. A chance at a fresh start and the new opportunities that come from a new area are at your fingertips. But all this can be diminished when you consider the difficulties, the stress as well as expense you face before you can do so, but we at WandsworthRemovals.co.uk are here to help you move to a better future by eliminating the problems, allowing you to relax and enjoy your move.

Why Choose a Removal Company such as Ours?

A removal company can help you to simplify your move vastly. It will take care of any and all problems you could encounter when moving home. While it may seem simpler and cheaper to do everything yourself, you have to consider all of the packing, organisation, transport, storage and moving you will encounter. Our company will make everything easier than you could imagine. We will take care of packaging, disassembly/assembly, transport, shipping, storage and more, providing you with the best service your money can buy.

Planning Your Home Move in Wandsworth

Everyone will have different needs with moving and that's why we are flexible and will help to organise your move personally before you even start to pack. We offer advice on how to sort your belongings and the best way to package and store them. We can provide printable lists so that you leave nothing to chance and everything is covered and nothing is forgotten. Our assistance in organising your move will help make it easier than you could imagine and will make it go as smoothly as possible.

Packing and Transport

The most important step of your move will be packing. Our company will provide the best boxes and containers for your belongings as well as advice on how to make the packing efficient and how to do it so they are safe to carry and transport, ensuring that your items are intact and the way you left them. We plan carefully when transporting large items of furniture such as sofas and wardrobes so that we are able to move them into your new home as easily as possible without doing damage to the furniture or the building. We provide a disassembly/assembly service in which we will dismantle any large pieces furniture, if necessary, and rebuild them in your new home. Our moving staff are well trained, experienced and polite and will help you as much as possible with your move and will carry out their service with precision, care and speed.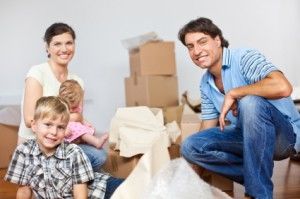 Storing Your Possessions

In some cases you may not be able or willing to move your belongings to your new home straight away. WandsworthRemovals.co.uk provides temporary storage for long or short-term periods. We maintain the security and wellbeing of your items by ensuring that the container is protected from weather, light, heat and cold. Your possessions can be moved to your home when ready and you are able to access them seven days a week. This service allows you to move into your home at your own pace and allow for a smoother transition.

Choose Us for a Better Move.

Detailed above is just a summary of the extensive, high-quality service we provide. These services and more are available for an affordable price. Our commitment to our customers is second to none, and we hold you in the highest regard and show it in the fine service and hard work that we do for you. So, wherever you're moving in the Wandsworth area, know that our company is there to help.