The Practicalities Of Moving House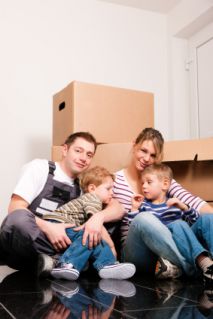 Moving to a new home is an exciting time. It's very easy to get caught up in the concept of moving to a new property, possibly one that you prefer, and in any case the novelty of living somewhere new is a compelling one. However when you plan your big moving day (or days) there are some important practicalities that you should bear in mind for your move to be as successful and as easy as it can be. Firstly, plan ahead. Consider in detail how you are going to empty the property you are leaving and clean it to the standard you would be prepared to receive guests into. The kitchen, bathrooms – and especially toilets – should be high on your priority list, along with vacuuming the carpets and sweeping floors. If it's a wet day then you will need to put some old sheets or similar down on the floor to protect the carpets from the muddy boots that will inevitably tramping through your house. Also so make sure that you have in place appropriate care for any children and/or pets. Dogs should be given to a friend for the day if at all possible as the disruption to their life and home can cause distress. Likewise for babies and small children, older ones should be catered for through provision of drinks and snacks and ideally an iPad or similar for entertainment. Within your plan, decide how many people you are going to need to help you. If you have employed a removals company then this will be covered, but if you've decided to go with a DIY approach then you will need to make sure that you have plenty of physically able people on hand to help. There is nothing less fun on moving day than struggling to get the heavy items up or down stairs with not enough help. You shouldn't have a problem gathering support if you turn it into more of a 'working party'. Provide people with cake, sandwiches and later on maybe pizza and wine and should find that you suddenly have a number of willing volunteers! You will need a good and reliable source of food for yourself and family in any case. If you don't have friendly neighbours or family willing to chip in, then do think about bulk buying convenience foods and bottles of water to avoid any unnecessary trips out on the day. Put these items in a cardboard box, or bag, and keep them near to hand. Other things to keep a particular eye on include your kettle (VERY important!) and any essential supplies that you might need. Depending on your family situation this might be nappies and wipes, medication, any asthma inhalers or indeed anything that you could need urgently and would prefer not to have to rummage through boxes for. Of vital importance are the arrangements for collecting the keys to the new property. Clearly without these you will not be able to access your new house, and therefore you will need to make sure well in advance that you have a clear plan and designated person to collect them. And lastly, do organise yourself well. Find out what time you are expected to vacate the property by – and equally give a time to your vendors that you would like them vacated by. You certainly do not want to turn up and sit down the road waiting for access to your new property. Overall, organisation is key. Once your modus operandi is established then it should be easy to stick to. Do not leave decisions or arrangements until the last minute – or your removal has the potential to go very wrong.
More posts
Packing when you're moving house is just a completely different ballgame to packing say, for...
The main worry that people tend to have regarding a domestic removal, is that of their items being...