Wandsworth Man and Van Services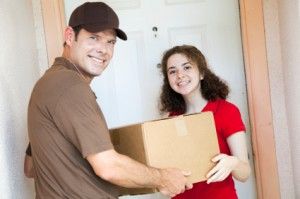 It's easy to get excited about a move. A new location, new opportunities and new people make it seem like one of the best choices you'll ever make. However, it can be even easier to become worried and stressed by all the work that's involved. The packaging, carrying, organising, paperwork, arranging transport, the possible need for storage, cleaning and more will deplete your enthusiasm to the point were you wonder why you bothered to move at all, but don't worry, help is at hand. WandsworthRemovals.co.uk's Man and Van service will eliminate all of the hard work and anxiety, allowing you to move in comfort and regain your sense of excitement.

A man and his van can be the perfect solution to your problems as they can take away all the hard work leaving you to enjoy yourself. They will provide a custom service to help you, taking care of your individual needs and helping you here you need it most, all for a reasonable price, with no surprise or hidden extras, meaning you'll always know how much you're paying and exactly what you are paying for. We can be ready to help you at any time, in advance or on short notice we are flexible so that we can make your life simpler.

The Man with a Van service is one that will take care of you throughout your entire move. From the early planning stages, to the packing, to the loading of your good, transportation, unloading, unpacking and setting up of your belonging, we are here every step of the way, taking care of each and every problem that could occur.

Our flexibility is one of the things we are most proud of. Other firms will require you to book them well in advance and then offer plans that might not be suited to your needs such as charging you for a full day when you won't need them that long, but WandsworthRemovals.co.uk cares about you, so we will be eager to help as soon as you require us and we'll be there for as long as we're needed and only charge you for the work we do.
We can guarantee that when you hire our men, you'll be getting the best service. Our team are experienced, knowledgeable, polite, patient and willing to give it their all to help you with your move. They will be on hand to give you advice about any part of the process, and will personally guide you throughout, ensuring that you are well informed on what's going on and that everything is done swiftly and safely.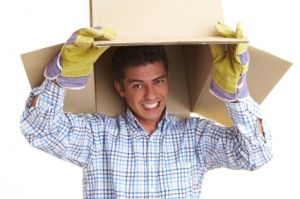 As a part of the Man and Van package, you will have access to storage facilities, allowing you stock your belongings until you need them. You may have to delay your move or you want to gradually replenish your new abode, so our secure containers are there for you where you can access them any day of the week.

Don't just think out team will help you as you move in and around Wandsworth, we'll be here for you even when you move abroad within the EU. A foreign relocation can be immensely more stressful than a local one and brings lots of new problems and a lot more paperwork. Never fear, for we have the experience and knowledge to help you with international moves, giving you the advice you need to tackle packaging and regulations and other annoyances that will arise.

So when you need to move in the Wandsworth area remember to call a man and his van.